Discover 8 smart strategies for saving big on your coach bus rental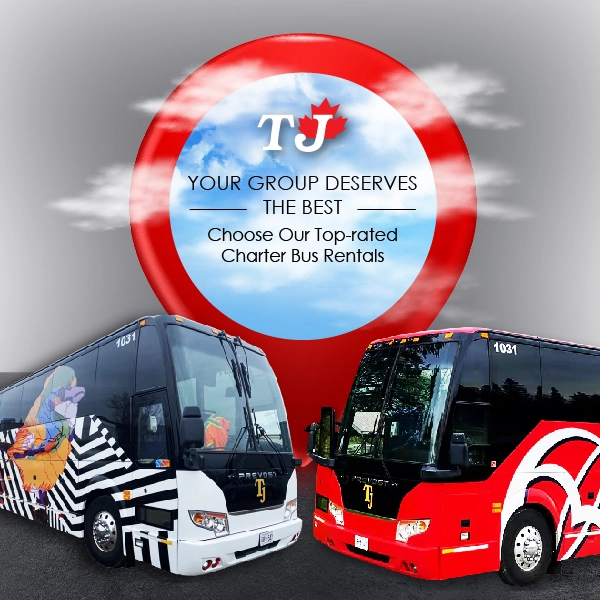 Are you planning a summer trip with your group to explore the beautiful city of Toronto, but worried about the transportation cost for your group? Look no further than TJ Charter Bus! Our affordable coach bus rental options provide comfort and convenience without breaking the bank. We'll reveal eight savvy strategies to help you maximize your budget, whether you're visiting top summer destinations or choosing the right amenities for your group. Don't let transportation costs hold you back from experiencing all that Toronto has to offer. Let TJ Charter Bus help you save big and make your trip unforgettable. Read on to discover how!
Book in advance
The earlier you book your coach bus rental, the better the deals you can get. So, plan ahead and reserve your bus as soon as possible to lock in lower rates.
Opt for off-peak travel
If you're flexible with your travel dates and times, consider booking your coach bus rental during off-peak periods. This can save you money, as rates tend to be lower during weekdays and outside of peak travel seasons.
Choose a smaller bus
If you have a smaller group, consider renting a minibus. This can save you money on rental costs and fuel expenses.
Group discounts
Many coach bus rental companies offer group discounts, so be sure to ask if this is an option for your trip.
Avoid extra fees
Before you sign a contract, It's better to understand all of the fees involved, such as fuel surcharges, cleaning fees, and tolls. Avoid unnecessary fees by planning ahead and being mindful of your travel itinerary
Be flexible with your journey
If your route is flexible, consider combining multiple stops into one trip. This can save you money on travel expenses, as well as time spent on the road.
Negotiate
Don't be afraid to negotiate with your coach bus rental company. You may be able to negotiate a lower rate if you have a large number of people or a long-term rental.
Bring your own snacks and drinks
Many coach bus rental companies allow passengers to bring their own snacks and drinks on board. This can save you money on food and beverage expenses during your trip.
Our Related Services