Social Event Transportation Toronto
We do services for many associations & welfare units on their special day in every year during this ten years of time period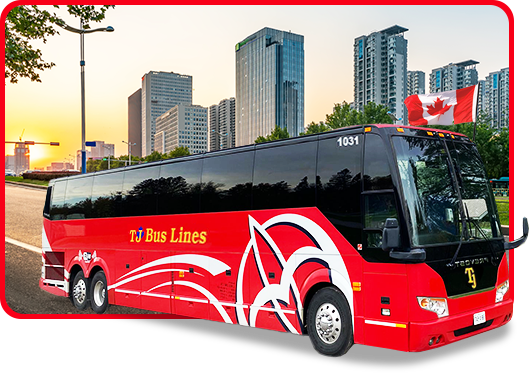 Hire Bus for Social Event Transportation Toronto
No more bridezilla moments when it comes to getting the right transportation for your guests and yourself for the big day and all the events before it! A wedding is a grand affair and the transportation of your guests to the event and back on time is an important part of it. After all, a little delay from your guests is bound to get any bride or groom overwhelmed. Hence, whether it is the engagement ceremony, the bridal shower, the wedding rehearsal or the big day itself in Toronto, we've got you covered. We understand the importance of all your special Social Event Transportation Toronto and make sure that everything goes according to your plans. We will work closely with your event planner, listen to all your special requirements and leave no stone unturned to ensure everything is perfect from our side.
Some of the services we deliver are as follows :
➜
Transportation service for memorial days of a s association.
➜
Transportation service for the religious campings of religious communities.
➜
Transportation service for the pilgrimages.
➜
Transportation service for medical campings in the out side city areas by the medical welfare association.
➜
Transportation service for the family events.
Hire a Bus at the last moment!
With TJ buses, you can be stress free. We can accommodate your travel schedule or make any changes according to your needs at the last minute and ensure that everyone's trip to the wedding and back is pleasant. Our team is always ready to listen to you and pay attention to every little detail according to you making your experience hassle free. We have an array of options for you to choose from. So give us a call or send us an email and we will be happy to get back to you clearing all your doubts and concerns and offering you a reasonable quote. Because remember TJ buses is a name of trust and reliability and these are two assets you definitely need when it comes to transportation for your wedding.
Charter Bus Rental Toronto
Cancellation Policy:
If the customer fails to cancel booking confirmation with in 48 hours prior to the trip, The customer will be responsible to compensate TJ Bus Lines Ltd. 50% of the price.
Copyright © TJ Buses 2022. All Rights Reserved.