How to Plan a Successful School Trip with School Bus Rental in Toronto
Are you planning a school trip in Toronto and looking for a reliable and safe school bus rental? Renting a school bus is an excellent option that can provide students with a comfortable and convenient way to travel. However, planning a successful school bus trip requires careful consideration and preparation. Here TJ bus rental is there for you to provide you with some essential tips and guidelines to make your school bus trip a success. Keep Reading. From selecting the right school bus rental company to packing essential items, we'll cover all the key elements that will ensure a safe and enjoyable experience for everyone involved. Here are some of the key points to consider when planning a successful school bus trip with School Bus Rental in Toronto:
Let's move into each of these points in more detail.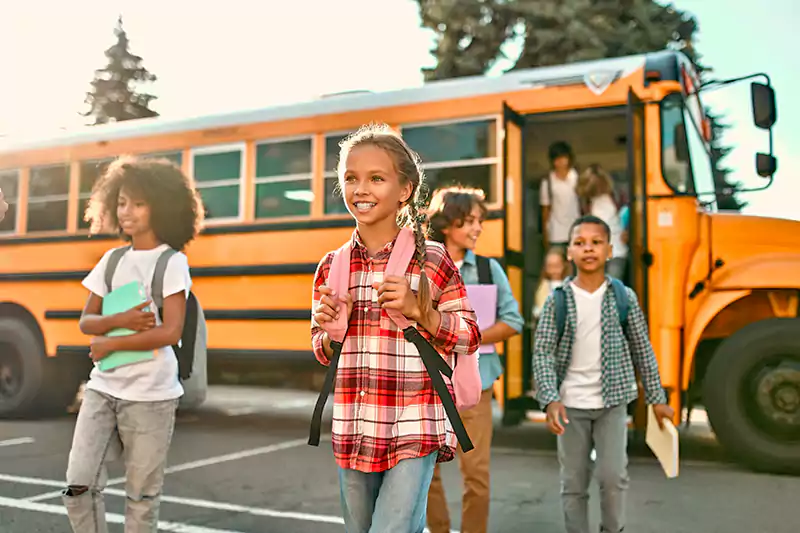 Choose a Reliable School Bus Rental Company:
When it comes to renting a school bus in Toronto, choosing a reliable and trustworthy rental company is crucial. Look for a company like TJ Bus Rental Company which has a good reputation, positive reviews, and a strong safety record. It's important to consider before choosing a company that follows strict maintenance and safety protocols and has experienced and licensed drivers.
Select the Right School Bus
Selecting the right school bus is another critical element of planning a successful trip. Consider the distance of the trip, the number of students and chaperones, and the type of terrain you'll be traveling on. A school bus with air conditioning and comfortable seating can make a long trip more enjoyable, while a bus equipped with wheelchair accessibility is necessary for students with disabilities.
Plan a Detailed Itinerary
A detailed itinerary is essential for a successful school bus trip. It should include information such as departure and arrival times, scheduled stops, and any planned activities or events. Be sure to factor in breaks for meals, bathroom stops, and stretching, especially on longer trips. Communicate the itinerary to all students, parents, and chaperones to ensure everyone is aware of the schedule.
Communicate with Parents and Chaperones
Communication with parents and chaperones is key to a successful school bus trip. It's important to establish clear communication channels and share all relevant information, including the itinerary, safety guidelines, and emergency procedures. Be sure to provide contact information for the school or trip organizers in case of any issues or emergencies.
Pack Essential Items
Packing essential items can make a big difference in the comfort and enjoyment of the trip. Encourage students to pack snacks, drinks, and entertainment such as books, games, or music players. It's also important to pack any necessary medications or medical equipment and first aid supplies. Remember to pack light, as space on the bus may be limited.
Follow Safety Guidelines
Ensuring the safety of students is of utmost importance during a school bus trip. It is essential to educate students on safety guidelines, such as staying seated while the bus is in motion and using seatbelts if provided. Additionally, it is important to comply with traffic laws, maintain safe driving speeds, and avoid any distractions that may arise while driving. Choosing a reputable and reliable school bus rental Company with highly trained and professional drivers, such as TJ Buses , can provide added peace of mind and ensure the safety of all passengers throughout the trip.Benefits of Renting a School Bus for Trips
What are the benefits of choosing TJ Bus Rentals for school field trips?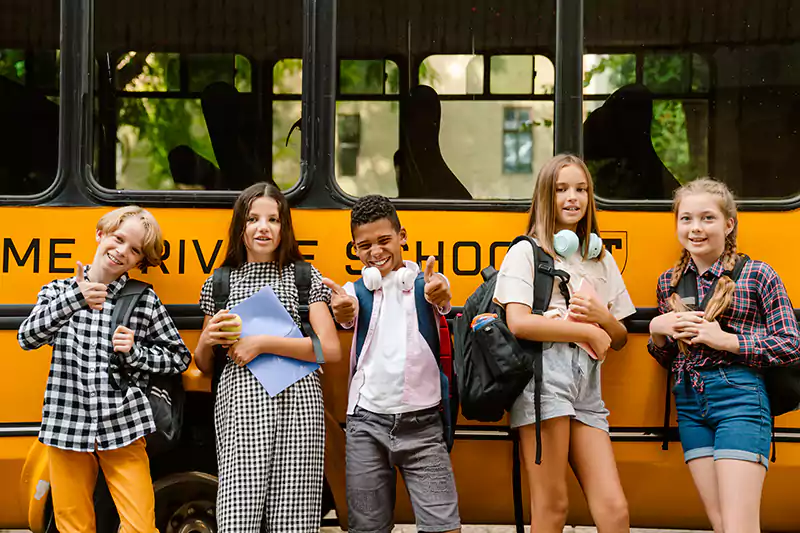 Cost-Effective
TJ Bus Rentals offers affordable rates for school bus rentals, making it a cost-effective option for transportation. With our spacious buses that can accommodate large groups of passengers, the overall cost per person is significantly reduced.
Comfortable and Convenient
Our school buses are designed for safety, comfort, and convenience. Comfortable seating, air conditioning, and ample storage space ensure a comfortable journey for all passengers.
Safe and Reliable
Safety is our top priority. TJ school buses are equipped with high seatbacks, safety glass, and emergency exits, and also each bus is regularly maintained and inspected by certified mechanics to ensure they are in good working order.
Environmentally Friendly
Renting a school bus from TJ Bus Rentals is an environmentally friendly option as it can reduce carbon emissions and help to reduce traffic congestion.
Educational Experience
A school bus trip with TJ Bus Rentals can provide a unique and educational experience for students. Our experienced drivers can take you to explore new places, cultural landmarks, and historical sites, offering students the opportunity to learn and grow.
Stress-Free Planning
Renting a school bus from TJ Bus Rentals simplifies the planning process for trip organizers. Our team takes care of all the details, from selecting the right bus to planning the itinerary, ensuring a stress-free planning experience.